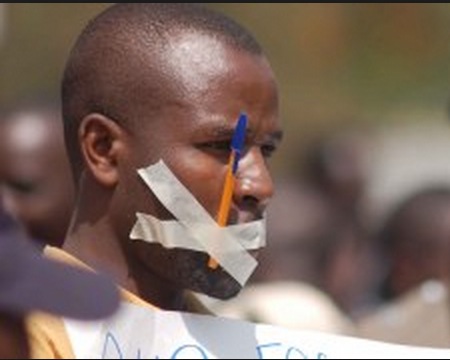 We once more demand the immediate reopening of the closed media houses, namely the Post Newspaper, Muvi TV, Komboni Radio, and Itezhi Tezhi radio.
A free and vibrant press is an essential part of any democracy as it affords citizens an opportunity express themselves as well as get valuable information for them to make critical decisions. It must be embraced, and not suppressed, as is increasingly the trend under the PF.
A Government that is open, transparent and has the best intentions of its citizens at heart should have nothing to fear from an independent press, and should in fact welcome such channels as a healthy forum for debate, information sharing and the exchange of opinions. This is especially important given current tensions, and is fundamental to their successful and peaceful resolution.
Under the PF we have seen publicly funded media houses used as tools of oppression and channels for hate speech, while independent broadcasters and newspapers are threatened and closed down. The recurrent question has now become who will the PF try to silence next? That is why we are standing our ground and asking people to unite and speak out for one another now, before it is too late.
The press does not exist to serve the PF's interests, but those of Zambian citizens. That is why they must be allowed to resume operation without delay.