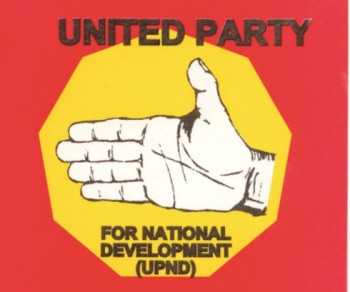 Mapenzi Chibulo, the UPND supporter killed by Police in clashes that ensued last Friday following the cancellation of the opposition party's rally in Chawama has been put to rest.
She was put to rest at Leopard hill memorial park in Lusaka preceded by a church service at Cathedral of the Holy Cross.
UPND leaders and others mourners paid their last respect to the late Mapenzi.
And UPND leader Hakainde Hichilema says the party is still waiting for those in positions of leadership to step up and accept responsibility.
He says Inspector General of Police Kakoma Kanganja and President Edgar Lungu must immediately provide answers to questions such where the order for the use of live ammunition came from and why there were no warning shot fired.
Mr Hichilema says if Mr Kanganja and President Lungu cannot come up with answers they will have once again shown themselves unfit to be in the offices they hold.
Meanwhile, the Law Association of Zambia is gravely perturbed by the continued degeneration of law and order in Zambia being exhibited in the run up to the general elections.
In a statement, the Council of the Law Association  of Zambia notes that President Edgar Lungu's statement following the shooting of UPND protesters does not go far enough in condemning the excessive use of force by the Police.
It says police brutality should always be condemned by the Head of State in the strongest terms possible.
It says the ruling Patriotic Front, as the party in government has an additional responsibility to ensure that law and order is maintained by the public law enforcement agencies regardless of political affiliation or persuasions of the parties involved.
The LAZ Council states that the shooting of UPND protesters by police officers is of grave concern to the association as it appears that excessive by the Police against opposition political parties is escalating to the extent of losing life and the injury several Zambian citizens.
The association has further questioned the statement by Police Inspector General which it says raises questions as to how the UPND supporter Mapenzi Chibulo was killed by a rubber bullet and why it is more challenging for the police to protect those in the opposition, if they have a duty to serve and protect all Zambian citizens.
QFM