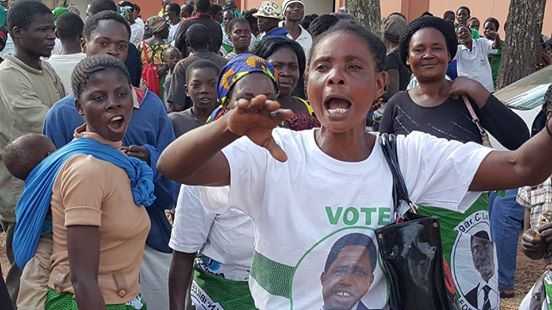 Movement for Multi-Party Democracy (MMD) President Dr. Nevers Mumba has said President Edgar Lungu risks leaving a lawless and completely chaotic  'Banana Republic'  governed by jungle law, reminiscent of other failed states in Africa and other parts of the world when he leaves office this year.
Responding to a flurry of press queries to remarks made by President Lungu at the PF Rally in Ndola on Saturday where he refered to expelled former Lunte MP Felix Mutati as MMD President, Dr. Mumba said it was extremely  unfortunate that Zambia had not benefitted in anyway from having a lawyer as  republican president.  He said the country's record in governance and the rule of law had deteriorated under Mr. Lungu.
He reiterated that Felix Mutati was not a member of the  MMD let alone its president as he was  expelled from the MMD and his expulsion upheld by the Lusaka High Court, which is part of the country's Judiciary.  Is Mr. Lungu casually ignoring this fact?  In addition to this, Dr. Mumba said the people who championed the holding of the convention, were suspended Members of the Party, and had no mandate to hold the convention. 
Dr. Mumba has challenged Mr. Lungu, a lawyer, to explain to the Zambian people, how he was reconciling these issues in his own mind.  
Mutati recently  placed an appeal against the High Court expuLsion  but has since withdrawn it, therefore fully reverting  to his 'expelled' status.