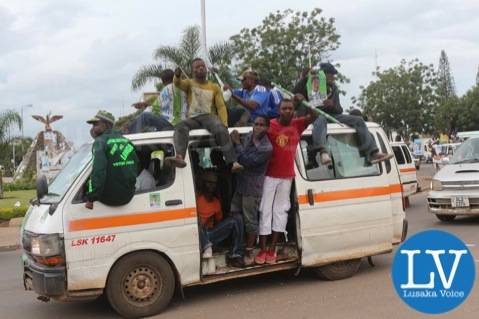 The Road Transport and Safety Agency (RTSA) has expressed concern with the disregard for road traffic rules by political cadres during the campaign period.
RTSA Senior Public Relations Manager Fredrick Mubanga says the agency will not tolerate any unruly behavior on the roads by cadres.
Mr. Mubanga says political party leaders should in this vein inculcate a sense of responsibility in their cadres when on the road.
Mr. Mubanga says the agency is determined to ensure there is sanity on the roads during and beyond the campaign period.
QFM