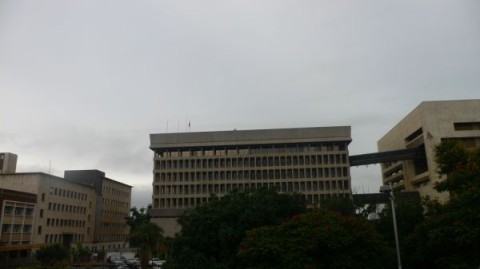 Boz boss KalyalyaThe Bank of Zambia has maintained the benchmark lending rate at 15.5 percent.
Bank of Zambia Governor Denny Kalyalya has told a media briefing in Lusaka this morning that the central bank is focused on containing soaring inflation.
He says in maintaining the policy rate at 15.5 percent, the monetary policy committee took into consideration that the measures put in place in the last quarter were bearing fruits.
Dr. Kalyalya says the committee also took note of the fact that inflation is taking the downwards trend, adding that projections are that by the fourth quarter of this year inflation is expected to be in single digit.
He further notes that in maintaining the policy rate at 15.5, the committee also took into consideration the fact that the exchange rate has remained stable.
Dr. Kalyalya states that this is besides the liquidity in the money market remaining tight in the first quarter as evidenced by high interest rates.
And Dr. Kalyalya has disclosed that Zambia currently has a total of US$ 2.6 billion in the foreign reserves.
He says the US$2.6 billion represents four months import cover.
QFM