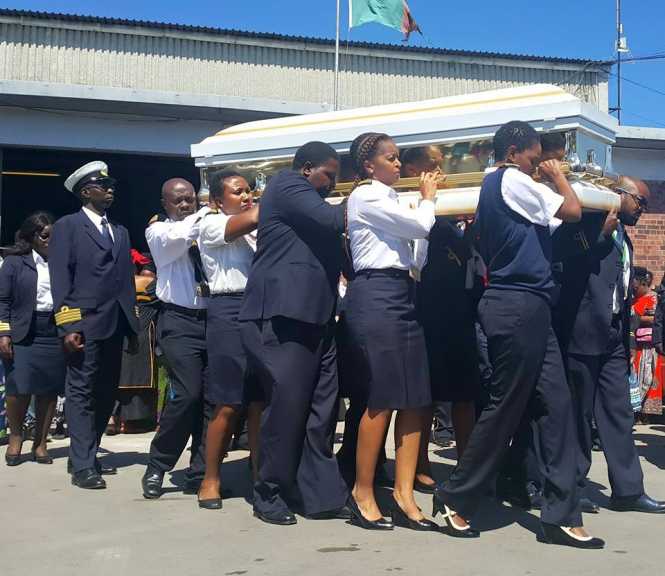 Scores of mourners gathered at University of Zambia Seventh-Day Adventist Church to pay their last respects to the late former Zambia Revenue Commissioner General, Chriticles Mwansa.
Among the prominent people who attended the church service were former Republican President Rupiah Banda, Minister of Foreign Affairs Harry Kalaba and some members from the opposition parties.
Also in attendance were Sierra Leone Government officials, representatives of His Royal Highness Senior Chief Mwata Kazembe of the Lunda people of Luapula Province as well as representatives from the Ngoni Royal Establishment.
Mr. Mwansa also served as Permanent Secretary in the Ministry of Science and Technology in the Rupiah Banda administration.
Mr. Mwansa was seconded to the Sierra Leone Government's Customs Office as Customs Adviser.
He passed away on April 27, 2015 in Freetown, Sierra Leone after he collapsed while playing golf.
His brother, Pastor Pardon Mwansa described the deceased as a selfless man who believed in assisting others.
Mr. Mwansa, 51, is survived by a wife Doreen and 5 children.
He will be put to rest this afternoon at Leopards Hill Memorial Park in Lusaka
[ZNBC]
CHRITICLES PANDELI MWANSA Photo Credit – Tembwe Nkweto