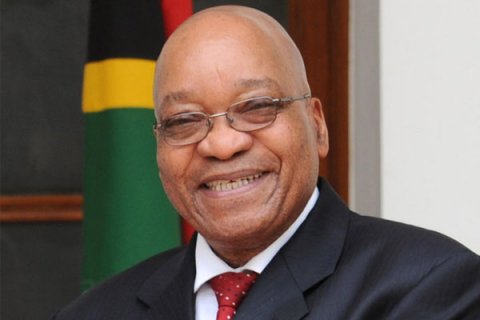 PEOPLE's Party leader Mike Mulongoti says leaders must learn that no matter what position one has, the ultimate power belongs to the people.
And Mulongoti says it is immoral for President Edgar Lungu and other political leaders to increase their salaries when students at UNZA and Copperbelt University cannot be given meal allowances.
Reacting to the decision by the Constitutional Court of South Africa, which has ruled that President Jacob Zuma failed to "uphold, defend and respect" the Constitution when he ignored the order of an anti-corruption watchdog to repay some of the money spent to upgrade his private home at Nkandla, Mulongoti said the court which is created by the citizens has asserted its authority.
"It is a wake-up call for everyone of us that no matter what position you hold, the ultimate power is with the people and the people are the ones who create courts; they are the ones who create institutions. The issue of Nkandla has been in the public domain for quite a long time and had the President acknowledged some responsibility and done something about it early, it would not have gone this far," Mulongoti said.
"Abuse of office should not be tolerated, no matter which country it is. You are depriving the majority citizens of the benefits they are entitled to when you abuse your office in that manner. And this kind of selfishness among leaders must be checked. If it is not controlled, we are creating imbalances and in the process, our young people are becoming radicalised and fighting back viciously."
He said the Zambian Judiciary should learn something from what the Nkandla verdict passed by the South African courts.
"With so much respect for President Zuma, I don't think that was a right thing he did. He could have from the very beginning acknowledged wrongdoing. But it is a lesson to all of us that we must respect public property," Mulongoti said.
"The South African courts have asserted their authority. We expect the same thing to happen here because we must respect the law and not the whims of individuals. Once we respect the law, then we will see justice prevail. Our courts have got the mandate and the power, let them assert themselves so that all of us can feel protected."
And Mulongoti said it is a mockery for President Lungu and others to accept salary increments when the majority Zambians are suffering under the current economic hardships.
President Lungu, through the Minister of Finance Alexander Chikwanda, has had his salary and allowances increased effective January.
The government has also increased salaries and allowances for the Vice-President, ministers, the Speaker and his deputy, as well as deputy ministers whose positions are not recognised in the amended Constitution.
President Lungu's basic annual salary has been increased to K447,559 from K414,406 approved in 2013.
According to Statutory Instrument number 19 of 2016, dubbed "The Presidential Emoluments (Amendment) Regulations, 2016" signed by Chikwanda on March 10, the Head of State would, in addition, get a special annual allowance of K117,648, from K108,934 in 2013.
The latest salary adjustment means the President now gets a total of K47,100 per month. The Vice-President is now getting an annual basic salary of K270,596, and a total of K67,349 special allowance. The Speaker of the National Assembly has had his annual basic salary hiked to K258,722 with K59,723 as special allowance. The Deputy Speaker will now be getting an annual basic salary of K204,846 with a special annual allowance of K52,435. Cabinet ministers' annual salaries have been raised to K204,846, with a special allowance of K52,435 each per year. Deputy ministers, whose positions are not recognised in the amended Constitution, have had their annual basic salaries adjusted to K193,491, with a special allowance of K47,914 per annum.
The deputy chairperson of committees' salary has also been raised to K193,491 and an annual special allowance of K47,914.
President Lungu justified the increment, stating that he works hard for every ngwee he makes and so the increment was in order.
But Mulongoti, who is People's Party president, said it was immoral for President Lungu and other leaders to increase their salaries and emoluments when the county was in an economic quagmire.
"Of course, the increment is not only for the President alone; it went to all of them, which is most unfortunate. My view is that as leaders, we must begin to look at sacrifice. If you look at all the moneys paid to these leaders, if one said let''s donate one month of such salaries to the University of Zambia, it would pay all the meal allowances for students," Mulongoti said.
"So at what point are we beginning to sacrifice as leaders? Whether there is justification that they work for it or not, the money still comes from one consolidated fund, which is the Treasury. I am not preaching politics of poverty but there must be morality attached to politics as well. There is no way the President and others can have a salary increment amidst these economic problems; it is a mockery to the suffering Zambians"
He said to even advertise the salaries for the President and other leaders mocked and further angered the students who were crying for meal allowances.
Mulongoti said students were forced to demonstrate over meal allowances when leaders were busy increasing their salaries.
"We are angered when we see students demonstrating over meal allowances, that's very, very sad…I am saying when our people in the universities are crying for money for food, let's not even mock them by advertising salaries for leaders. Those advertised salaries, if they can just sacrifice one month of it, meal allowances for our children will be paid out. And as we share our national cake, let us not first all do it to ourselves and deny our children because that makes them unhappy and start fighting," said Mulongoti.
The Post