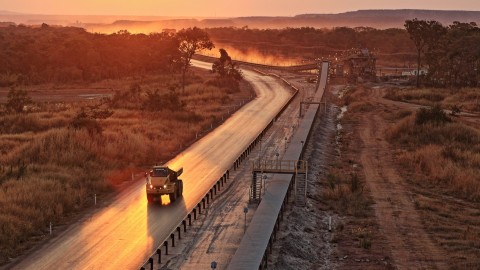 THE price of copper on the global market, which had in recent months dropped to record lows and put copper-driven economies such as Zambia under pressure, last Friday made a significant jump, trading at US$5,027.
According to The Australian News, the price of copper has climbed to its highest in four months after US data showed strong jobs growth combined with low wages, lessening the threat of an early interest rate rise.
The price of copper on the London Metal Exchange surged 3.5 percent to close at US$5,027 a tonne after touching US$5,059, its highest since November last year.
Industrial metals have been bolstered by stronger equity markets around the world, firmer oil prices and a softer US currency.
"The upswing is overdue, we feel the cycle of copper restocking is just under way, but manufacturers will buy cautiously," said SP Angel analyst John Meyer.
"We expect copper and zinc to lead the way, mainly due to production cuts. There will be some high cost players going out of business, which will cut supplies."
Three-month zinc gained 0.8 percent to end at a five-month high of US$1,857 a tonne.
On the local currency market, the Kwacha was steady against the dollar on Friday, mainly due to limp demand for the US currency, Zanaco Bank says.
According to the daily treasury newsletter issued yesterday, commercial banks pegged the local unit at K11.37 and K11.39 per dollar, unchanged from the previous day's close.
"Demand and supply for the greenback was seen to be matched on the day as the Kwacha traded flat to close at its opening levels," the bank says.
Zanaco Bank projects that the local unit will in the short term continue trading between K11.33 and K11.45 due to limited liquidity locally after the central bank tightened monetary policy.
Zambia Daily Mail