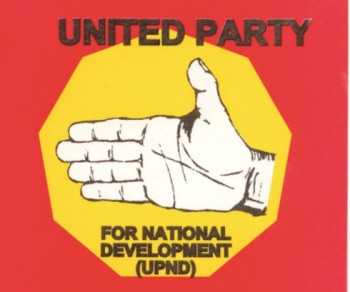 DEPARTMENT of National Registration , Passports and Citizens registrar-general Matthew Nyirongo says security personnel in Shangombo have intercepted a truck allegedly ferrying 270 Angolan refugees to obtain National Registration Cards (NRCs).
The refugees were allegedly being ferried by United Party for National Development (UPND) officials.
Mr Nyirongo said a truck carrying over 270 Angolan refugees from Natukoma refugee settlement in Shangombo was intercepted last Thursday by security personnel who were alerted by Patriotic Front (PF) supporters.
"I can confirm that security personnel and our officers managed to intercept a truckload of Angolan refugees who were on their way to get NRCs and were later scheduled to get voters' cards," he said.
Mr Nyirongo said the Angolans were in the company of UPND officials, who had allegedly organised the whole trip.
He said investigations have been instituted and currently the registration centre official in Shangombo is under investigation while the centre will be re-opened.
Mr Nyirongo, however, said no Angolan refugee was issued with an NRC because the whole plan was not fully executed.
He urged members of the public to be on the look-out for foreigners who would want to illegally acquire NRCs using Zambians.
Mr Nyirongo warned that it is a serious offence under the laws of Zambia to aid a foreigner to acquire a national identity document such as an NRC.
"I am urging members of the public to bring it to the attention of our officers or indeed any other security personnel whenever they have information of this kind," he said.
Mr Nyirongo said it is unfortunate that some people are dubiously engaging in such vices without thinking of the long-term effects.
He said his officers are on full alert and whoever will be involved in aiding foreigners to obtain NRCs will be dealt with.
But UPND spokesperson Charles Kakoma said he has not received any information linking any member to the incident in Western Province.
"None of our members was involved in ferrying of people in Western Province and as party leadership, we are not aware of such a happening," he said in an interview yesterday.
Zambia Daily Mail