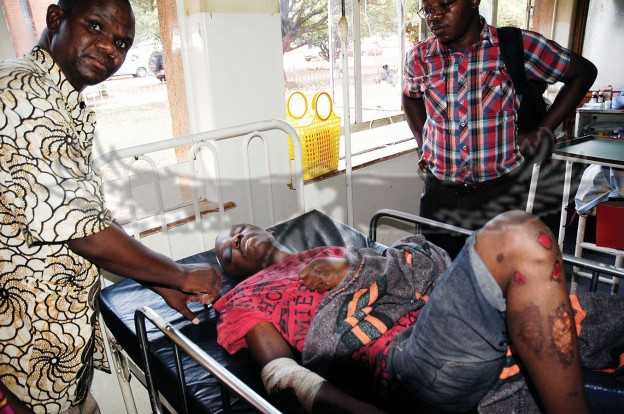 Higher Education Minister Michael Kaingu has charged that it is very clear that students in the country's higher learning institutions are not teachable.
Responding to follow up questions on his statement to Parliament today on the circumstances that led to the closure of the University of Zambia and the Copperbelt University, Dr. Kaingu told the house that students in Universities are not only expected to go and learn, but also develop a character of leadership which comes with humility.
He says without humility one cannot learn and cannot be teachable.
Dr. Kaingu says some students have demonstrated that they are immature, wondering whether their brains have not developed proportionate to their bodies.
And Dr. Kaingu says there is need to seriously consider implementing the students' loan scheme or revert to the system were students used to eat from the dining hall.
QFM
Photo credit – Daily Mail