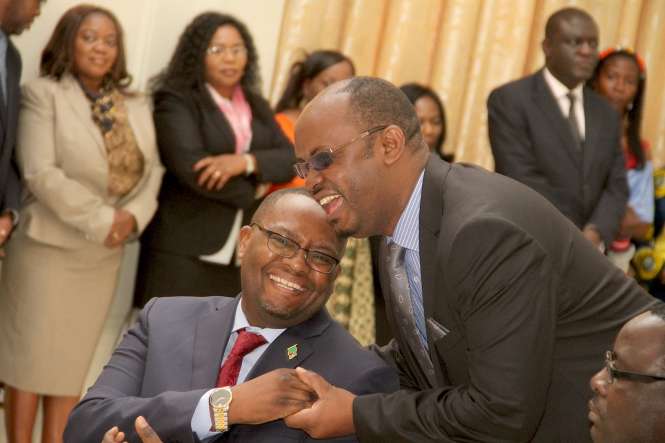 Sunday Chanda Wrote:
I am no Longer Vice-Chairperson- Media & Publicity Committee
"Dear Colleagues and Comrades,
I have been informed by Father Frank Bwalya – Chairperson for the Media Committee that I'm nolonger the Vice Chairperson for the a Media and Publicity Committee.
I have gladly accepted the resolution of a meeting which was held today. I was unable to be in the meeting due to circumstances beyond my control.
The Committee shall elect a Vice Chairperson to support Father Frank Bwalya in discharging his functions as Chairperson for Information.
I will support Father Bwalya as and when I'm required to do so.
My unflinching support for President Edgar Lungu remains strongest and so does my allegiance to the PF.
Thank you very much each one of you for the support that you rendered to me when I discharged my functions as Vice Chairperson of our media committee.
God bless.
Sunday Chanda"