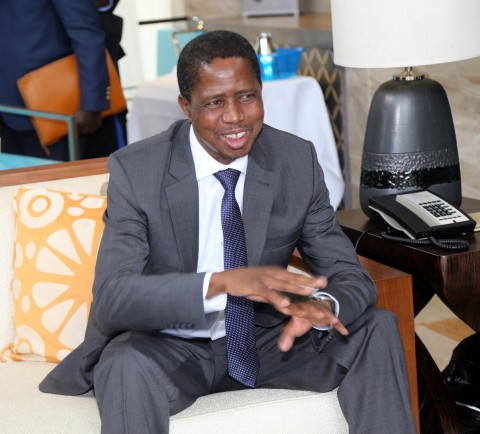 President Edgar Lungu is confident that he will get at least 71 percent of the votes during this year's general elections.
President Lungu says he is thus not worried about his re-election this year because he is aware Zambians are solidly behind him.
He says this is given what he has done in the country from the time that he became republican President.
President Lungu has referred to the developmental projects spread across the country by the PF government as where he is placing his trust people are appreciating his tenure.
He says he is well convinced that Zambians would therefore maintain the PF in government as they have already seen the difference between the PF government and previous administrations.
President Lungu says the construction of the roads is one of the quality things that the PF government has brought to the people of Zambia.
And President Lungu has called on Zambians not to surrender their perseverance on the expense of patriotism saying negativeness could retard the orderly progress of the country.
He has since reaffirmed his government's determination to listen and find solutions to the challenges that Zambians are currently facing.
QFM