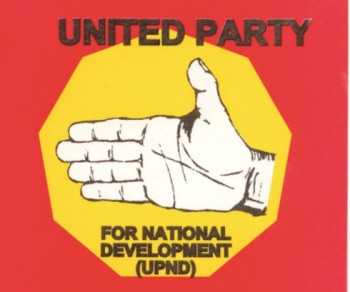 The opposition UPND says it's premature to begin talking about who will be the running mate for party leader Hakainde Hichilema of the two vice presidents Geoffrey Mwamba and Canicius Banda, considering that the 2016 general election is still far.
UPND Spokesperson Charles Kakoma tells QFM News that the party is not under pressure to pick a running mate between the two vice presidents.
He states that the decision to pick a running mate will not squarely rest with Mr. Hichilema alone.
Mr. Kakoma says the decision to select a running mate from the two vice presidents will be made through wide consultations with the entire party.
He adds that the UPND is also cognizant that President Edgar Lungu has not yet signed the constitution bill passed by Parliament into law.
Mr. Kakoma says his party is currently focused on mobilization ahead of the next year's general election.