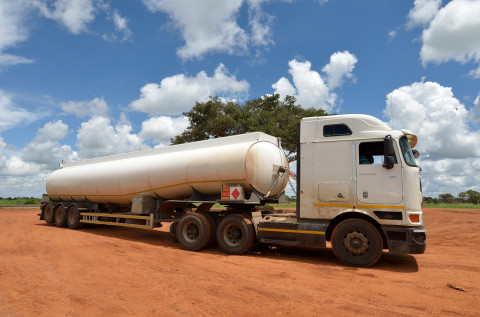 FUEL TANKER drivers in Lusaka who have been on strike to protest the gunning down of their colleague last Tuesday and triggered a shortage of fuel in the capital resolved to call off their action yesterday and resume transporting the essential commodity, Minister of Local Government Stephen Kampyongo announced.
And Minister of Energy and Water Development Dora Siliya has urged motorists not to panic because there is enough fuel in the country.
Lusaka has been experiencing shortages of fuel in the last two days as the strike by tanker drivers began to bite. The drivers were protesting the killing of their colleague.
After a lengthy meeting with the drivers and other stakeholders, which took almost the whole day, Mr Kampyongo told ZNBC in an interview that the workers had agreed to resume transporting fuel to the main depot and to filling stations within hours.
Earlier, Ms Siliya said in a statement issued in Lusaka yesterday that the shortage is purely a result of non-delivery from the holding depot within the capital city to the main depot and to filling stations in the last 24 to 36 hours.
"Some reports reaching me are that some fuel tank-drivers are refusing to deliver fuel to our tanks on Buyantashi Road and to filling stations claiming syphoning fuel from Government and oil marketing companies is how they make a living," Ms Siliya said.
She said the illegal activity, which can endanger property and people's lives, cannot be justified as a way to make a living.
Ms Siliya said she is aware that some truckers are parked to avoid delivery.
"Calm and common sense will prevail in this situation," she said.
Ms Siliya said Minister of Local Government and Housing Stephen Kampyongo, Minister of Home Affairs Davis Mwila and Deputy Minister of Energy Charles Zulu are working tirelessly to deal with the crisis.
And the Energy Regulation Board (ERB) says the shortage of fuel in Lusaka has been caused by a protest by some fuel tanker drivers who are not loading the petroleum product from the Tazama Pipeline depot in the capital.
Executive director Langiwe Lungu said yesterday during a media breakfast meeting in Kitwe that the country has enough stocks and that the scarcity of the commodity in Lusaka is a result of the drivers' protest.
On Tuesday, a fuel tanker driver was shot dead in Lusaka by a security officer after the owner of the truck found him allegedly illegally decanting fuel from his Lake Petroleum truck.