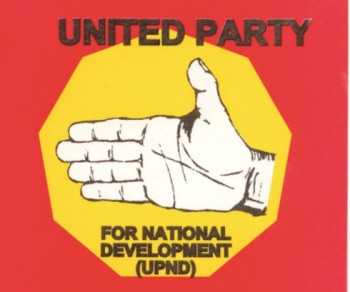 The opposition United Party for National Development (UPND) has taken a court action against government for allegedly continuing denying them their constitutional right of mobilizing the party across the country.
UPND Secretary General Stephen Katuka has told QFM News in a statement that the police have so far refused the party leadership across the country permits to hold meetings using the Public Order Act and citing flimsy grounds such as security concerns when there are none.
Mr. Katuka is hopeful that the courts of law will expeditiously make judgment, order, decision or other proceeding in respect of which relief is sought.
He says his party has submitted specific cases where the notifications for meetings have been denied and now seeking relief that a declaration be made that the decision of the police officers in cases cited be made illegal as they are 'ultra vires' to section 5 of the Public Order Act, Chapter 113 of the Laws of Zambia and are therefore null and void ab initio.
He adds that the party is further contending that the decision by the Zambia Police to stop them from holding branch verification and monitoring meetings was 'ultra vires' Articles 20 and 21 of the Constitution of the Republic of Zambia, as well as Section 5 of the Public Order Act, Chapter 113 of the Laws of Zambia.
The UPND Chief Executive Officer says the decision of the Police has adversely affected interests of the political party as it has been denied a chance to mobilise its members, which is a core function of any political party.