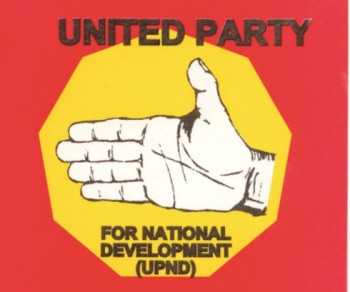 SPEAKER of the National Assembly Dr Patrick Matibini yesterday urged UPND Members of Parliament to exercise restraint and tolerance to opposing views as opposed to staging walkouts.
Dr Matibini told UPND MPs to be maintaining their presence in the House and put forth their views, if need be, instead of staging walk-outs.
The Speaker however said that going by the precedent set on the matter in Speaker Nabulyato's ruling, walkouts per se did not amount to a breach of the rules of the House or indeed parliamentary practice and procedure.
"In view of this, Hon members of the UPND were not out of order to have walked out of the House. This is especially so that the members that walked out on that day did return to the House shortly after what happened to be an impromptu caucus or consultation," Dr Matibini said.
The Speaker's ruling followed a point of order raised by Bahati PF Member of Parliament Harry Kalaba who sought guidance on whether UPND members were in order to resort to walking out of the House whenever a matter before the House aggrieved them.
"In my immediate response, I reserved my ruling to enable me render a measured ruling after studying the point of order. I have since done so, and now wish to render the ruling as follows," he said.
Dr Matibini in his ruling said although the practice of walkouts was common in most parliaments worldwide, it had negative and adverse effects.
He said walk-outs deprived the electorates of representation during the subsistence of walkouts.
zambiadailynation