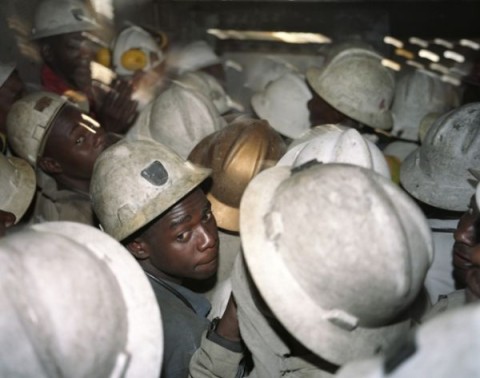 THOUSANDS of retrenched Mopani Copper Mine miners have resolved to return to work TODAY until their promised dues are fully paid.
The ex-miners, who on Friday complained about walking away from Mopani with completely nothing while the government was busy misleading the nation that their debts had been written off by banks, said each miner would report in departments they previously worked from.
Thousands of miners retrenched by Mopani Copper Mines a week ago thronged the central offices and central training centre of the mine on Friday to get their payslips, with many of them indicating that they were going away with nothing because of the loans they got from banks and other lending institutions.
"We are really being tortured in our minds and what is annoying and painful is that it seems everybody is running away from us now. They are busy issuing statements on radio stations, public media, both electronic and print, with screaming headlines that there is debt relief for retrenched miners, that we have been given land, that we have an ex-gratia of K18,000. And there is no progress on all these things. Meanwhile, we are suffering and today, most of us are walking out of Mopani with merely a paper called a payslip and there is nothing there," said Bwalya Kantu who spoke on behalf of thousands of retrenched miners. "So we have resolved to report for work on Monday in departments where we were operating from at Mopani until our promised dues are paid."
He challenged the PF government to stop issuing statements on radio and television stations and address the miners in person, adding that their promises were seemingly becoming mere rhetoric.
Kantu said many of the retrenched miners would be kicked out of their rented homes because they have nothing to give their landlords.
"On my part, I got a loan and my payslip is in negative because the K56, 000 retrenchment package Mopani gave me has been swallowed to service that loan. We thought that government pronouncements of a debt relief had been effected and we will be paying these banks slowly. Nothing has happened. We are family people, where are we going to take our children, what are we going to tell landlords? January is coming, our children need to be in school. What are we going to tell them or pay at their respective schools? We are on our knees, can our Republican President please intervene sincerely and save the lives of the people we look after," said Kantu.
tHE POST