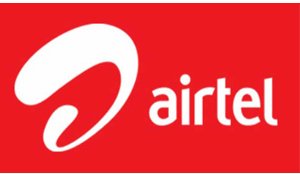 A WOMAN stunned the Chipata Local Court when she narrated how she started sleeping with an Airtel customer care officer without protection soon after they met when she went to have her phone settings configured.
Maureen Lungu told the court that when she went to have her phone settings configured at an Airtel outlet in Chipata, Bright Mwanza an employee of Airtel attended to her and they immediately fell in love.
"We exchanged numbers, he called me and we met later and that was the beginning of unprotected sexual relations which resulted in a pregnancy. We first had sex at his house in Kolongwezi Township," Maureen told the court.
This is in a matter in which Maureen 22, has sued Mwanza, 32, for child maintenance.
Maureen told the Court that since she gave birth, Mwanza has not supported the child despite promising her marriage.
She said she was surprised by Mwanza's lack of support towards the child because when she told him she was pregnant, Mwanza was excited and the two of them went on a shopping spree.
Maureen said when she informed her parents about the pregnancy, Mwanza was summoned and he was charged K8,000. Mwanza later asked Maureen's parents for time to look for money.
Maureen told the court that after some time, Mwanza went to her saying he was not the father of the child.
In his defence, Mwanza accepted having had unprotected sex soon after meeting Maureen at his working place.
He said after two weeks of the love affair, Maureen informed him that she was pregnant and Mwanza wondered how.
"I got suspicious because there is no way she could be two months pregnant after only sleeping with her for two weeks. I was prompted to investigate Maureen's lifestyle and people told me that, that was not my child," he told the court.
Mwanza demanded a DNA test. The court dismissed Mwanza's request, questioning why he went ahead to have unprotected sex with a woman he barely knew.
In passing judgment, Local Court magistrate Emmanuel Nkhoma ordered Mwanza to be paying K500 monthly child maintenance fee.
The court also warned Mwanza against taking advantage of his well-paying job to sexually exploit women.
ZAMBIADAILYMAIL