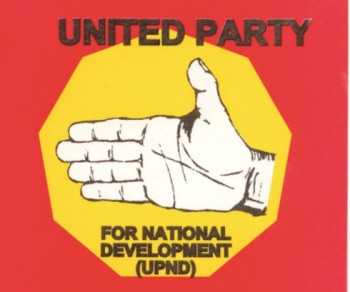 Patriotic Front Lusaka Province Youth Chairman Kennedy Kamba has condemned tribal remarks by Mazabuka member of Parliament Garry Nkombo that Tongas will not vote for President Lungu in 2016 elections.
Mr. Kamba says Mr. Nkombo's remarks have the potential to divide the nation and called on Zambians to ignore such a politician.
He says it is unfortunate that a leader of Mr. Nkombo can be championing politics of regionalism.
Mr. Nkamba says it would also not be right if Zambians from different tribes rose up to say they will also not vote for UPND leader Hakainde Hichilema.
He says the Patriotic Front shall continue to embrace all tribes as it has a national character adding that President Lungu has time and gain called for love and unity among Zambians irrespective of tribe.
And PF Lusaka Province Chairlady Maggie Mumba has challenged UPND leader to provide evidence on remarks that the PF will rig elections next year.
Ms. Mumba says it is wrong for Mr. Hichilema to allegedly suggest that the PF will rig elections.