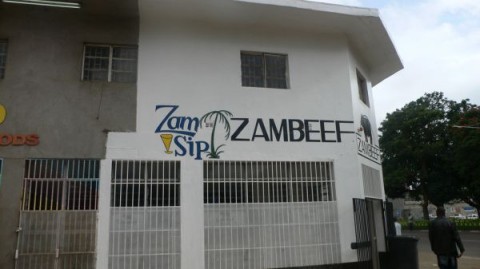 ZAMBEEF Plc has recorded losses of over US$20 million in the 2015 financial year owing to the kwacha's rapid depreciation.
According to Zambeef's statement of comprehensive income for the financial year ended September 30, 2015, the group posted exchange rate losses of US$20.2 million, equivalent to K142 million.
This represents a sharp jump from US$3.9 million lost during their 2014 financial year, equivalent to K22.6 million.
While the group made total revenues of K1.5 billion for the 2015 financial year, up from K1.2 billion in the preceding year, their total comprehensive loss for the 2015 financial year jumped to K54.6 million from K20.2 million incurred in the 2014 financial year.
"Profit before tax, excluding exchange losses increased by 590 per cent in USD and 728 per cent in kwacha. Unfortunately, these excellent operational results have been severely impacted by the rapid depreciation of the Zambian kwacha during the year, resulting in exchange losses of US$20.2m (K142m)," Zambeef stated.
But commenting on the group's latest financial results, Zambeef board chairperson Dr Jacob Mwanza said the financial results and trading performance must be seen within the context of the Zambian economy, which is currently facing significant challenges.
"The Zambian economy remains heavily dependent on copper mining and therefore, the rapid drop in the copper price and the resulting decrease in production have resulted in a rapid depreciation of the Zambian kwacha against the US dollar, from K6.27/USD to ZMW12.02/USD over the year," Dr Mwanza said.
He said load-shedding, among other operational challenges, hampered production levels.
"Extensive power rationing since June 2015 (8-10 hours per day) has necessitated the use of more expensive power from diesel generators, resulting in higher costs of production and lower production volumes," Dr Mwanza said.
He further said the group had moved to mitigate future earnings volatility arising from exchange rate fluctuations.
"In order to mitigate future earnings volatility arising from exchange rate fluctuations, and to preserve the most efficient capital structure, Zambeef converted and restructured a large amount of its US dollar debt to kwacha. The intention is to continue converting further debt from US dollars to kwacha during the current year," said Dr Mwanza.
– See more at: http://www.postzambia.com/news.php?id=13570#sthash.LCA6pt52.dpuf