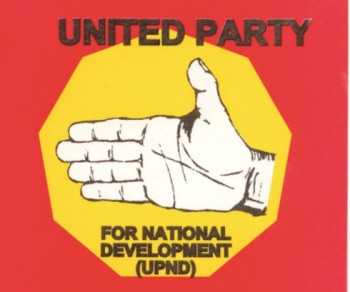 The opposition United Party for National Development (UPND) has challenged the Zambia Police Service to also pull down all PF regalia which have been displayed in different locations in the country.
The Police in Lusaka over the weekend pulled down at least 87 Chitenge materials, UPND party regalia, which were displayed on some sections of the Great East Road.
But UPND Deputy Spokesperson Edwin Lifwekelo says the police should guarantee equal application of the law and not apply it selectively.
Mr. Lifwekelo says there are a lot of PF regalia mounted in different locations but that the police are not pulling them down.
He says at this point, there is need for the police not to do things that may spar violence because of their unfair application of the law.
Mr. Lifwekelo says it is unfair for the police to only pull down Chitenge materials for the UPND and spare the ones for the PF.
He says it is for this reason that they have called on the police to also pull down materials for the PF or else the UPND youths will again be instructed to mount party materials in different locations.
qfm