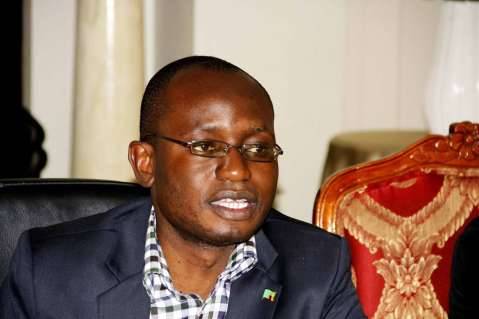 State House has described allegations by the Post Newspaper that it instructed the Zambia Revenue Authority to close down the newspaper company as preposterous and outrageous in the extreme.
Republican President Edgar Lungu 's State House Press and Public Relations Special Assistant  Amos Chanda told journalists at a briefing at State House that the behaviour by the Post Newspaper to accuse state house is not surprising as it is consistent with the paper's well-known strategy of always wanting to induce self-pity to attract public sympathy.
Mr. Chanda said ZRA informed State House that the action they took follows a court order authorizing the tax authority to collect colossal outstanding amounts due to the treasury.
He revealed that the Deputy Minister of Finance, Christopher Mvunga informed President Edgar Lungu that the action was routine operation by the tax collector to enforce its mandate of collecting tax for the treasury.
Mr. Mvunga explained that the ZRA collects taxes from any individual and body corporates regardless of their status saying the post is no exception in this regard therefore ZRA has no reason to exempt the post from paying tax, he said.
Mr. Chanda explained that it therefore unreasonable that a debt between the post Newspaper and ZRA can be misrepresented as an act of punishment from State House because every citizen operating within the territorial jurisdiction of Zambia are by law obligated to pay tax when they are due.
He said state house does not exempt any company or organisation from paying tax regardless of the relationship between the organisations at state house.
Mr. Chanda said other media organisations such as Hot FM, Times of Zambia, Zambia Daily Mail and the Daily Nation Newspaper have faced similar problems and are negotiating and paying their debts without any public cultivation of self-pity of accusing anyone.
He said the matter the Post is facing is a legal and moral issue which will never away until it is settled adding that State House will not intervene against or on the side of the post in the matter.
He stressed that no amount of falsehoods on the part of the Post Newspaper will move State House to stop ZRA from collecting taxes owed to the treasury.