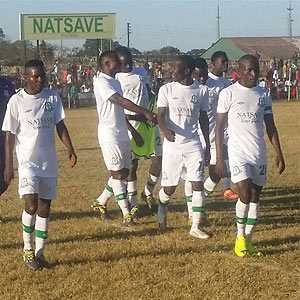 Former Mighty Mufulira Wanderers striker and coach Alex Musungu has died.Musungu died this morning at Ronald Ross hospital in Mufulira after an illness.
Musungu joined Wanderers in 1977 from Lusaka outfit Green Buffaloes Football club.After retiring from active football in the early 90′s the celebrated striker later joined the wanderer's technical bench as an assistant before taking over as coach in 1997.
Apart from wanderers Musungu also coached Mufulira Blackpool ,Muchindu F.C and Gomes football club, a team he was attached to till the time of his death.
And Mufulira Wanderers Football Club Executive has described the death of Alex Musungu as shocking and a great loss to Zambian football.
Wanderer's Secretary Samuel Kalunga said Musungu contributed greatly to the club during his time as a player and coach.
Kalunga told ZNBC sports in a telephone interview in Kitwe that Musungu brought glory and honour to the club.
znbc