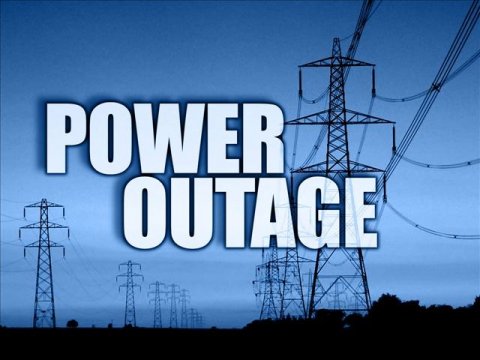 THE current severe load-shedding is a result of Zesco's decision to ignore an earlier directive from Zambezi River Authority to reduce generation, according to a report published by the Engineering Institution of Zambia.
And the report says further reduction in generation is a must to avoid total shutdown at Kariba North Bank Power Station and urged Zesco Limited to heed directives from Zambezi River Authority. Meanwhile, the EIZ says Zambia risks having less rainfall in the coming rainy season because "there is greater than 90 per cent chance that El Nino will continue through the northern hemisphere".
The report was issued in September after a team of technical experts from the Engineering Institution of Zambia (EIZ) – engineers Israel Phiri, John Muleya, Professor Prem Jain, Clement Mukosa and Alec Malichi – carried out a research on the current load-shedding.
According to the details of the report, on-grid and off-grid renewable energy technologies, in the medium term, should be exploited as solutions for distributed generation.
It also proposes that small hydro, solar, bio-mass, bio-gas, among other forms of energy, must be promoted.
"Despite the end of March 2015 directive from ZRA to the two utilities to reduce generation, this was not immediately implemented until, in Zesco's case, August 2015. This led to further draw-down of the reservoir, threatening total shut down of the [Kariba North] power plant. [But now] solar energy has rapidly emerged as a clear viable option in recent years. Zambia and southern Africa in general have good solar resource," reads the report in part.
"In view of its advantages, Zambia should fast-track some utility scale solar power plants. Zesco should as a matter of urgency commission or re-commission (in some cases) a ripple control system in all major cities to switch off geysers during peak times. ZRA should institute hydrological studies on the Zambezi River basin in order to establish long-term rainfall patterns and establish competing water needs and how they will affect power generation."
On long term measures, three years onwards, that could be used to possibly counter the persistent load-shedding, the report proposes that all current studies for generation and transmission projects must be accelerated to ensure that there was a basket of well-planned projects for development.
It also states that generation projects like Kafue gorge lower, Kalungwishi hydro-electric, Kabompo gorge and Batoka gorge projects that are committed and were at pre-construction phases ought to be supported and expedited.
"There is need to review the energy policy to address any gaps that may be identified with respect to managing emergencies or crises of a similar nature in the energy sector," the report reads.
And the report further recommends that in order to minimise the threat to depleting the water resource, efforts should be directed at demand side management.
"Customers must be encouraged to switch off non-essential loads such as geysers, hot elements, swimming pool pumps. Large industrial plants like the mines operating change houses should switch to solar hybrid geysers [and] customers must be encouraged to use energy efficient equipment such as energy efficient lamps. Zesco should continue with the exercise of distributing free/exchanging with energy efficient lamps customers in low density and medium residential areas," it indicated.
"Government should issue a Statutory Instrument directing all new housing estates to use hybrid solar water geysers for heating water and that existing households should be given a fixed period to migrate to hybrid solar geysers. The practice of switching off lights in offices during the day when there is adequate sunshine should be implemented including regular checks to ensure compliance. Further reduction in generation is a must to avoid total shutdown [and] therefore, Zesco should heed directives from ZRA."
The report further advises Zesco to conduct energy audits in the industry with a the view to encouraging energy efficiency.
Meanwhile, the report has disclosed that there is currently an ENSO event (El Nino Southern Oscillation; a phenomenon in which the sea surface temperature in the eastern Pacific goes up every two to seven years, building up in the pacific and that it poses a severe risk on Zambia's rainfall pattern.
"The occurrence of ENSO is associated with wide scale (global) changes in rainfall and other climatic events. For southern Africa, ENSO is generally associated with dry and warm spells and currently there is an ENSO event building up in the Pacific, according to the latest international forecasts by National Oceanic and Atmospheric Administration (NOAA)," the report states.
"There is greater than 90 per cent chance that El Nino will continue through the northern hemisphere winter 2015-16 and around an 85 per cent chance it will last into early spring 2016. This means that Zambia may face a shortage of rainfall in the next rainy season. Zesco needs to be aware of it and consider this factor in their future planning."
The report also hints that the issue of the country's sole electricity supplier, Zesco, increasing tariffs to cost reflectivity as an immediate measure to curb demand and reduce wasteful practices was discussed by the technical team but that not all members agreed to have it included "in this report as a recommendation."
"Those in favour view it as a possible deterrent to misuse and inefficient use of electricity whilst those against view electricity as a major driver for development," adds the report.
The Post