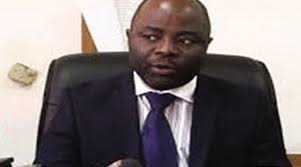 President Edgar Lungu has elevated Deputy Minister in the office of the Vice President Steven Kampyongo and his Agriculture counterpart Greyford Monde to full Cabinet Ministers.
Mr Kampyongo is the new Local Government and Housing Minister taking over from Dr John Phiri who has been moved to the ministry of General Education, while Mr Monde is the minister of Livestock and Fisheries.
President Lungu has also appointed Chawama Member of Parliament Lawrence Sichalwe as deputy Minister in the office of the Vice President.
The Head of State has also assigned Vice President Inonge Wina as Minister for National Planning in addition to her current portfolio.
Presidenht Lungu has assigned Mr Christopher Yaluma as Minister of Mines and Minerals Development, while Mr Yamfwa Mukanga has been assigned as Minister of Works and Supply with Dr Michael Kaingu being assigned the new ministry of Higher Education.
The Ministers for Energy and Water Development and for Communications and Transport will be named in due course.
This is contained in a statement made available to QFM News by special assistant to the President for press and public relations Amos Chanda.
QFM