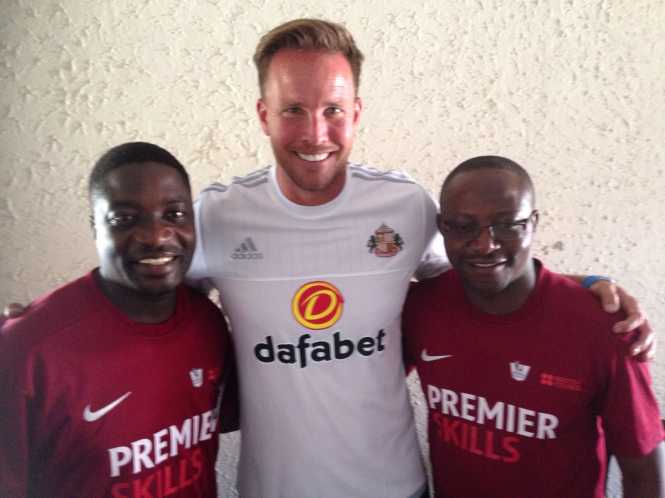 " We are not a club which just comes, give people t-shirts, make promises and leave. We deliver tangible community projects promoting football in Africa," says Sunderland AFC's Head of International Football Development, Graham Robinson.
Graham was speaking in an interview with LusakaVoice  in Zambia after delivering the final stages of the Premier Skills initiative in Zambia, which saw 11 coaches being certified fit to deliver Premier Skills training in the country.
" The course started with 48 participants until we wilted down to eleven.These 11 coaches are the first group in Premier Skills' history, across 28 countries, to qualify with Level 1 and Level 2 certifications," he said.
"Sunderland football club has a very big presence in Africa and across Africa the message we always get is about lack of equipment and facilities.  We will continue giving back to the African continent by developing skills," Graham added.
The Premier Skills initiative began in 2007 and now works in 28 countries around the world. It draws upon the Premier League's global appeal and expertise in delivering community programmes in the UK, alongside the British Council's global network, track record of delivery and world class expertise in English.