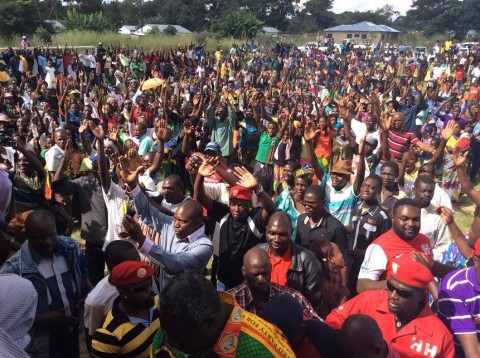 The opposition United Party for National Development (UPND) has given government four conditions to meet before party members can attend the much talked about national day of prayer and fasting scheduled for October 18th, 2015.
And the opposition political party has assured that for as long as the people who are calling for these prayers are not being sincere in their dealings, the prayers will not be answered by God whether Mr. Hichilema is there or not.
UPND Special Assistant to the President Edward Mumbi has told QFM News in an interview that the party has not refused to go for the program but that they want the PF Government to address certain issues before showing up at the program.
Mr. Mumbi says it is important that the government clearly indicates how the lives of the people will be safeguarded during that event considering that there has been indiscriminate use of fire arms by PF cadres.
He believes that the life of the UPND Leader and other people maybe in danger if this issue is not carefully addressed.
He says other conditions that the government should meet is to tell the nation the way forward concerning the constitution making process which he says there is no clear roadmap in coming up with the new supreme law of the land.
He says other issues that need to be addressed are violence and insulting opposition leaders by PF cadres.
Mr. Mumbi has emphasized that the PF have been mocking the people of Zambia for a long period of time now and there is no need of sitting with them.
He quotes Psalms 1:1 which says "Blessed is the one who does not walk in step with the wicked or stand in the way that sinners take or sit in the company of mockers", saying it is difficult for the party to associate with the PF because of they have mocked Zambians.
Mr. Mumbi says if the above conditions are met, then party members will not have difficulties to be part of the proceedings.