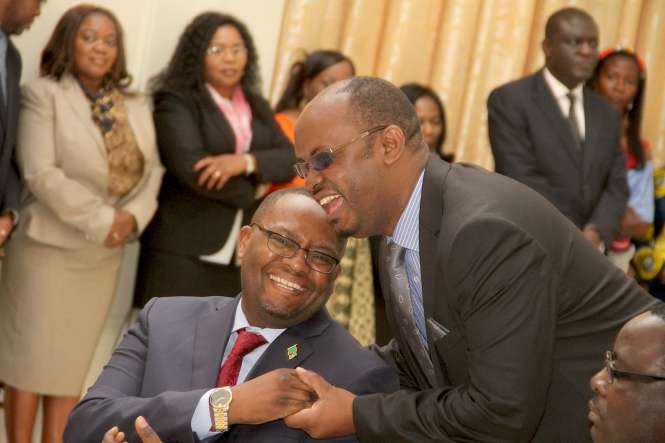 PATRIOTIC Front (PF) vice-chairperson for publicity Sunday Chanda says only forces of evil would oppose the national day of prayer and fasting.
Mr Chanda said the PF has observed with grave concern that some leaders in the opposition are extending politics to matters that concern God.
"It is sad that some of the rich in our country seek to play politics with God by blatantly scorning and mocking the national day of prayer.
"We wish to advise them that God is never mocked and the earlier they humble themselves the better for them and their aspirations to lead a nation given to faith," Mr Chanda said.
He said the attacks by UPND leader Hakainde Hichilema on the national day of prayer set for October 18 declared by President Edgar Lungu should not just be perceived as a question of logical debate but goes to expose the absence of religious principle in his personal life and that of the party he leads.
Mr Chanda said, "We wish to remind the nation that other countries have embraced the national day of Prayer beyond partisan, religious and other divides.
"In the United States, on 5th May 1988, President Ronald Reagan observed as follows: "On our National Day of Prayer, then, we join together as people of many faiths to petition God to show us His mercy and His love, to heal our weariness and uphold our hope, that we might live ever mindful of His justice and thankful for His blessing."
Mr Chanda said it is in the same regard President Lungu called on all Zambians from all political and religious backgrounds to embrace this important day for the nation.
He said the President did this from the realisation that through prayer the nation takes a moment away from the concerns of everyday life to understand the greater power that gives us guidance.
Mr Chanda said the day is not about President Lungu or PF as a party, but about Zambia and its future.
He appealed to all to come together on October 18 and pray for the nation.
And Evangelical Youth Alliance president Moses Lungu said the day of prayer and fasting is not for an individual but for the people of Zambia to seek divine intervention from God for the challenges the country is facing.
Reverend Lungu urged the people of Zambia to scrutinise some leaders who are against the prayers.