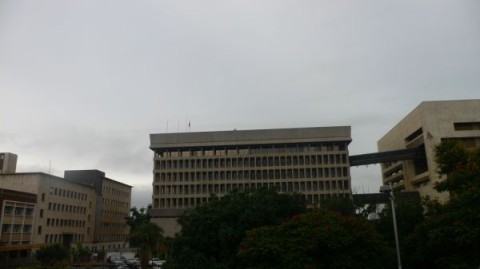 THE Kwacha is likely to hold its ground against the United States dollar with support from the Bank of Zambia (BoZ), Zanaco Bank says.
In its daily treasury newsletter, Zanaco says the Kwacha trading range is expected to be between K12.30 and K12.45 on the inter-bank market.
|The Kwacha strengthened on Tuesday after the BoZ injected dollars into the market for the second consecutive trading session.
"At close of trade, commercial banks posted the currency at K12.54 and K12.56 per dollar, unmoved from Monday's close.
Before the central bank's intervention, the Kwacha touched a high of K12.37 and K12.395 on the bid and offer, respectively. The local currency gained 17 ngwee on the day.
Similarly, Cavmont Bank says month end tax obligations are expected to offer support to the Kwacha which has significantly depreciated against dollar.
On Tuesday, the Kwacha closed at K12.37 and K12.39 which was K0.170 stronger than the previous day's closing levels.
"The Kwacha was mixed against the dollar on Tuesday. It opened trading at K12.55 and K12.57 and touched a day's high of K12.08 and K12.10. The local unit reversed its earlier gains to touch a day's low of K12.68 and K12.70," the bank says in its market report.
The bank says demand and supply levels remain mixed with the global market still focusing on when the United States Federal Reserve will raise interest rates.
Access Bank also says the Kwacha opened trading at K12.54 and K12.56 on Tuesday.
The bank says local currency appreciated against the dollar trading at levels K12.23 and K12.250 and K12.00 and K12.02 during morning trade.
On the regional front, Botswanan pula and South African rand appreciated to 10.570 on Wednesday from 10.595 on Tuesday and 13.882 and 13.975 respectively.
ZambiaDailyMail