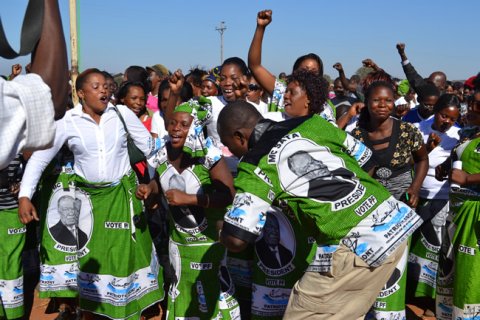 The Foundation for Democratic Process (FODEP) says it is undemocratic and dictatorial for the Patriotic Front to ask its Nkana Member of Parliament Luxon Kazabu to resign for merely signing a Police bond for a relative who happens to be a member of the opposition.
FODEP Executive Director Macdonald Chipenzi says the PF should practice what they are preaching which is love and reconciliation which entails helping everybody including their perceived enemies.
Mr. Chipenzi says asking Mr. Kazabu to resign for merely signing Police bond for a UPND member who is his relative amounts to hypocrisy.
He points out that the PF have been getting members of other political parties to work with them in government, but that it becomes a problem for a member of the ruling party to help an opposition member, which he says is unfair.
Mr. Chipenzi further states that signing Police bond for someone from the opposition is not a political matter, but a legal one thus the issue should not be politicized.
He has since urged the Patriotic Front to lead by example in their call for forgiveness and reconciliation.