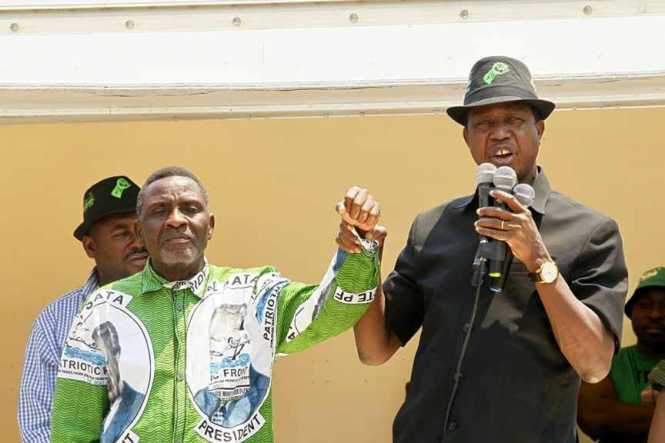 NEWLY ELECTED PATRIOTIC FRONT-PF LUBANSENSHI MEMBER OF PARLIAMENT, GEORGE MWAMBA HAS HAILED ELECTORATES IN THE AREA FOR VOTING FOR HIM.
Speaking to Mano News in Lubansenshi, Luwingu district, Mr. Mwamba said his first task will be infrastructure development.
And Lubansenshi Constituency PF campaign manager Freedom Sikazwe said his party carried the day due to issue based campaigns it applied.
Earlier, our staffer, Nzala Hangubo reported from Luwingu that returning officer, Christopher Simusokwe declared PF's George Mwamba who polled 4, 895 votes as the duly elected Member of Parliament at 01:22 hours.
Independent candidate, Charles Chimumbwa who is also former PF secretary general trailed with 2, 463 votes against his closest rival, Patrick Mucheleka of UPND who polled 1,895 votes.
MMD's Gabriel Mulenga got 479 votes while Daniel Mubanga of Rainbow Party polled 200 votes.
And, Radio Mano staffer Henry Kangwa reported from Luwingu also that a total of 10, 008 votes were cast and that 92 ballot papers were rejected.
The seat fell vacant after the Supreme Court nullified the election of Patrick Mucheleka.
…Meanwhile, the opposition United Party for National Development-UPND scooped the Solwezi West parliamentary by election after its candidate, Teddy Kasonso polled 8,541 votes against Patriotic Front-PF's Martin Mbaya who trailed with 2,635 votes.
UNIP's John Njombi only managed 121 votes.
MANO