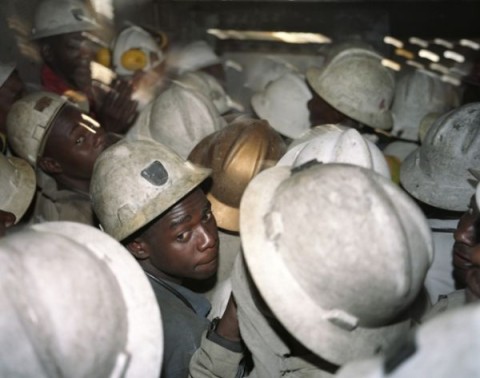 Mine Workers Union of Zambia-MUZ- says Mopani Copper Mines-MCM -plans to lay off over four Thousand miners at its Mufulira and Kitwe plants on the Copperbelt.
MUZ President Nkole Chishimba has announced the decision by the mining conglomerate to dismiss the miners at a media briefing in Kitwe today.
Mr Chishimba said Mopani Copper Mine management communicated its decision to fire the miners during a meeting it held with unions in the mining sector this morning.
And the National Union of Miners and Allied Workers Union NUMAW has condemned the impending job cuts at MCM.
NUMAW President James Chansa said MCM has made it clear that it is today writing to the labour commissioner to go ahead with the job cuts.
Meanwhile government has directed Mopani Copper mines to exhaust all measures meant to safe guard the interests of the Zambian people and Miners at the mining firm before it effects the retrenchment of over 4-thousand miners.
Mines deputy Minister Richard Musukwa says Government appreciates the challenges mining companies
are facing owing to the fall in copper prices and called for dialogue over the matter.
Mr Musukwa said the decision taken by Glencoe the owners of Mopani copper mines to suspend operations in Zambia due to a slump in copper prices is a business decision but that there is need for more consultation and dialogue on the matter.
And President Edgar Lungu will soon meet unions in the mining sector to discuss pressing issues affecting the sector.
Kitwe District Commissioner Chanda Kabwe has told Znbc News on Monday that his office is facilitating the meeting with the Head of State.
znbc