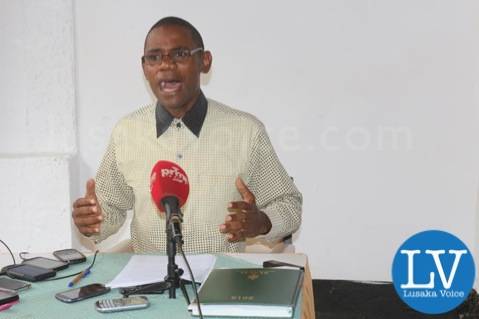 Geoffrey Bwalya Mwamba and Hakainde Hichilema's relationship is purely a marriage of convenience and it is only a matter of time before the arrangement comes crumbling down, Zambian Voice Executive Director, Chilufya Tayali has observed.
And Tayali has appealed to members in the United Party for National Development (UPND) to pray for their two leaders because their 'self-inflated' egos may spark divisions any time.
Tayali says HH's relationship with Mwamba was purely cosmetic with no affectionate and tolerance.
"UPND members need to pray for the Holy Spirit to calm down the egos of their two leaders because they are both Number 1, therefore a high voltage spark can crack any time. The members should also thank me for telling the two leaders in their faces because that way, they will hold together to prove me wrong. And I will be happy if Zambians can benefit out the pact." he said.
And the Zambian Voice Executive Director says the UPND leader should explain his source of wealth if Zambians are going to trust him.
Tayali says Hichilema's wealth had raised more questions than answers and voters had the right to know how he had obtained it.
"I will not pretend or hesitate to say, I generally hate people who seem to have gotten rich by stepping on poor people or taking advantage of national resources. I have no respect for such people and if I had my way, I would do anything to make sure that whatever they got from people is returned. I come from a very poor background and I know how poverty pains. There is no dignity in poverty, so one who steals from you takes away you dignity, so why should I respect him." he said…..