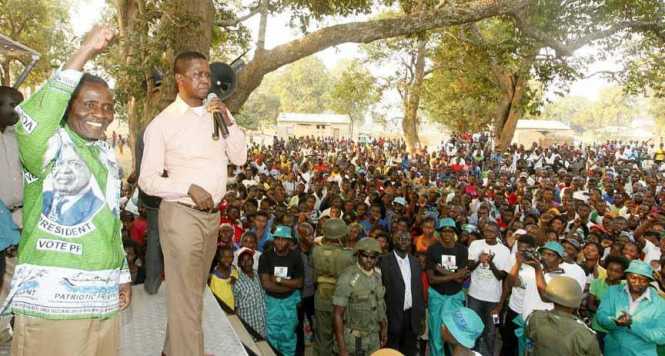 PRESIDENT Lungu has appealed to Kasama residents to vote for humble and respectful leaders instead of those who have money and end up disregarding voters.
Mr Lungu, who was speaking when he addressed residents at Kasama Airport yesterday, said a leader should have a heart for the people.
"Don't vote for someone that does not love you. I am asking, because you are the ones who vote, you also decide who should be your president. I urge you to choose humble and listening leaders who have a heart for the people and not intungulushi ishibika indalama pantanshi," he said.
President Lungu also said people risked losing their freedom if they voted for those who placed money before them.
Mr Lungu also urged the leadership in Northern Province to be united so that it can work in harmony and foster development in the area.
Meanwhile, Mr Lungu has advised youths and women to come up with programmes to enable them to access funding from the government.
"Women, where are your programmes? You should tell us because if you do not tell us, how do we know? The youths, where are your programmes? We have money available for you," the President said.
zambiadailymail