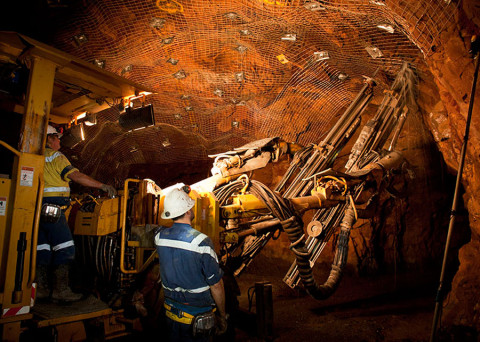 The Association of Mine Suppliers and Contractors has accused some mining companies of exaggerating the energy crisis being faced when making decisions affecting their future in Zambia.
This follows a decision by Chinese owned Mine in Luanshya on the Copperbelt to send 1,640 miners on forced leave and place Baluba mine on care and Maintenance due to the energy crisis.
Glencore the owners of Mopani Coppers mines one of Zambia's largest employers have also announced intentions to suspend production for 18 months following a slump in copper prices.
And the Mine Suppliers have appealed to Government to immediately call for an indaba with the ministries of Finance, Mines , Commerce, Energy, Mining Companies , labour movement and mine contractors to address issues affecting the mining sector.
Association President Augustine Mubanga says it is unfortunate and a blow on Zambia's Economy when Mines begin to close due to Electricity problems when government has put in place measures to address the situation.
He says Government is currently importing power to ensure that the mines are well fed to maximize on production to boost economic growth.
Mr. Mubanga appealed to ZESCO and the Copperbelt Energy Corporation to prioritize power supply to the mining companies if Zambia's economy is to survive.
znbc