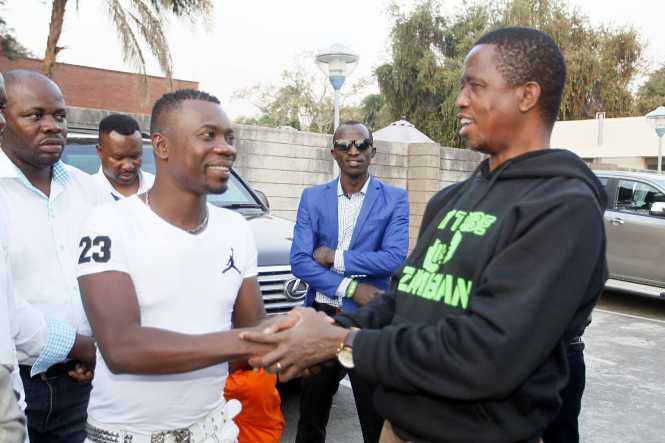 Copperbelt based Singer Dandy Crazy says even if the Zambian Kwacha depreciates the people will continue enjoying by drinking beer.
The Zambian Kwacha has been depreciating causing the price of commodities to go up since the country imports most of its goods.
The US dollar which is the currency used for imports is now selling at K10.
But Dandy who is famous for his hit political songs he did for the Patriotic Front says Zambians will continue enjoying life while the opposition will be complaining of the Kwacha depreciation.
Dandy said the opposition are complaining because they want to justify that they should be voted into government.
He said even the rise of price for bread was not something happening for the first time in Zambia.
Dandy predicted an easy victory for President Lungu and PF in 2016.
"It will be double tripartite Kolopa.com, " he said to a cheering audience during his show at University Teaching Hospital club on Friday.
Dandy was in Lusaka for his shows.
Do you have more to share about this story – photos or video etc – you can send them to: ([email protected])