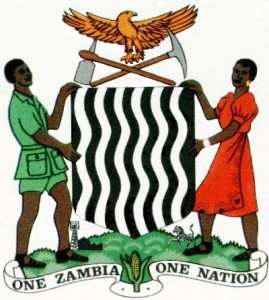 HOME AFFAIRS Minister Davies Mwila has warned opposition leaders not to politicise the mobile issuance of national registration cards (NRCs) which is currently underway in three provinces.
Mr Mwila said some opposition leaders were spreading falsehoods about the issuance of the mobile NRCs.
He said it was unfortunate that some opposition leaders were claiming that Government would not implement the programme in some regions.
Mr Mwila said this during the launch of the second phase of the mobile issuance of national registration cards at Mutambe Basic School in Mandevu.
"Allow me to also caution members of other political parties not to disrupt the process in any way as it is for the benefit of all eligible Zambians," he said.
Mr Mwila called on all Zambian citizens, civil society organisations and even well meaning political parties to support the exercise.
He said Government had spent K54 million on the second phase of the mobile NRC issuance which was launched in Lusaka, Eastern and Western provinces.
Mr Mwila said 382,000 NRCs were issued in the first phase of the exercise against the projected 245,000, which was a success.
"We have set a target of at least 500,000 people to be registered since the first phase was a success story because we surpassed the target," he said.
He said the purpose of undertaking the exercise was to give every eligible Zambian especially those living in outlying areas chance to have easy access to the NRCs.
"I therefore appeal to young people who have attained the age of 16 in particular and indeed all those who a may have lost or in possession of damaged national registration cards to take advantage of the exercise," he said.
Mr Mwila said his ministry had suspended the police report fee of K50 in the four provinces where the mobile registration exercises were active for the next 90 days.
He also warned that people who were in the habit of aiding foreigners trying to obtain the country's national identity document risked being prosecuted.
Mr Mwila also called on chiefs and other traditional leaders to help people become aware of the mobile issuance of national registration cards in Lusaka, Eastern, Southern and Western provinces in a bid to register as many people as possible.
Lusaka Province Minister obvious Mwaliteta urged the stakeholders to rally behind the mobile issuance of NRCs.
He called on district commissioners in Lusaka province to mobilise themselves in order for the process to be a success.