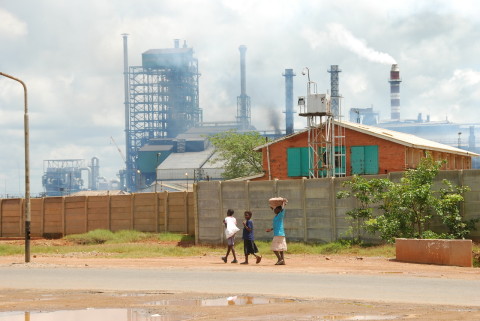 MOPANI Copper Mines (MCM) has turned down Government's request to contribute towards the salary of the national soccer team coach.
MCM join Konkola Copper Mines (KCM) that earlier declined the request.
Minister of Youth and Sport Vincent Mwale said in an interview in Lusaka that MCM responded that they are not able to be part of a consortium being engaged to help with the national team coach's salary.
"This is a big blow to us. Two big mining firms declining to assist is really a blow," Mwale said.
He, however, remained optimistic that other firms will come on board to assist.
Mwale said his ministry will continue pursuing the matter.
He admitted the target to hire an expatriate coach has been missed.
"We had set a target of having a coach before the game against Kenya but it is clear now that we have missed that target. We were hoping we could raise money and have the coach around before the game but with the time left, it is not achievable," Mwale said.
The Chipolopolo are expected to leave for Nairobi tomorrow ahead of the game on Sunday.
Zesco United trainer George Lwandamina is in charge of the Chipolopolo.
Government has approached several business houses to mobilise resources for the national team coach whose monthly salary has been pegged at US$25, 000.
"We will keep pushing more and more every day. We now have to refocus and push to get the coach at least by the end of this month. We will be on top of it," Mwale said.
zambiadailymail