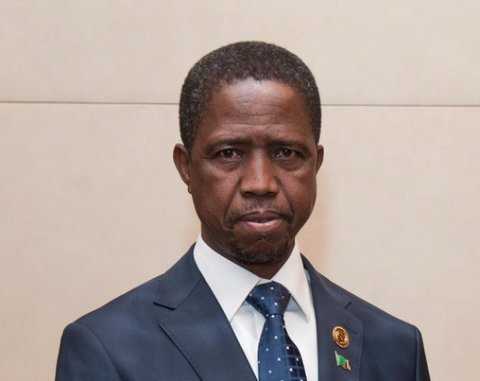 PRESIDENT Edgar Lungu has appointed new District Commissioners and transferred others in Luapula, Eastern, Muchinga and Northern provinces.
Mr Lungu has directed the appointees to apply themselves fully to public service by ensuring that they spearhead and coordinate developmental projects in their respective districts.
According to a statement released by Special Assistant to the President for Press and Public Relations, Amos Chanda, Mr Lungu said those who underperform would be removed from the public service forthwith.
The Head of State also directed Secretary to the Cabinet Rowland Msiska to ensure that all District Commissioners were put on performance-based contracts with strict annual assessments.
"The immediate task for the new appointees and other serving District Commissioners is to coordinate the on-going crop marketing season and agro input distribution for the 2015/2016 farming season.
"All District Commissioners must get on the ground to monitor and supervise the massive infrastructure projects following the recent release of funds for roads, bridges, schools and health facilities countrywide," Mr Lungu said.
Mr Lungu also warned civil servant against misconduct by engaging themselves in active politics because doing so would see them lose their jobs.
The President expects fast and efficient public service delivery hence all civil servants are required to abide by the stipulated Terms and Conditions of the Civil Service and carry out their duties to support Government programmes as guided by the ruling party manifesto.
In Eastern Province Kalunga Zulu has been retained as Chipata District Commissioner while Janet Palukani has been reappointed in charge of Lundazi with Velenasi Banda Moyo continuing to be the DC for Petauke.Joseph Makukula is the new district commissioner for Katete while Kaisa Peter Kunda who is a former Katete DC will now be in charge of Nyimba with Paradius Sakala and George Phiri appointed for Sinda and Chadiza respectively.
In Muchinga Province, Evenwell Mutambo has been appointed as Isoka DC while Field Simwinga will be in charge of Nakonde with Moses Katebe and Maximo Chitambi taking charge of Mpika and Chinsa respectively.
Vivian Namwai is new Mafinga district commissioner while Evelyn Kangwa will be in charge of Shiwangandu.
Luapula has the largest number with Royd Mwape Chakaba being appointed for Mansa, Ivor Mpasa (Kawambwa), Nason Bwalya (Samfya), Davis Kasongole (Chiengi) Simon Lwando (Milenge), Geoffrey Chipampapta (Mwense) and Willie Mumba Kaunda for Chipili District.
Others are Victor Kasuba for Mwansabombwe and Derek Mwelwa (Nchelenge) as well as Mumba Mushitu for Chembe.
In Northern, Kelly Kashiwa is the new DC for Kasama, Kedrick Sikombe (Mbala) Mulenga Fube (Kaputa), Bwalya Kaniki (Mungwi), Dennis Sikazwe (Mpulungu), Patrick Chanda (Luwingu) and Bridget Chitundu for Mporokoso District.
Times of Zambia