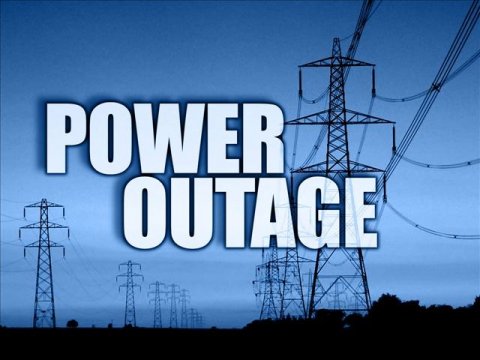 GOVERNMENT will engage Zesco to address any further extent to which the country may experience load shedding after fresh statistics of reduced electricity generation at Kariba North Bank (KNB) power station.
Chief Government spokesperson Chishimba Kambwili said in an interview yesterday that additional measures to address the impending scenario would be announced after a Cabinet meeting at State House next Monday.
Zesco on Monday announced that the country only had 1,158 Giga Watt hours (GWh) of electricity accessible for generation at KNB and the plant faced premature closure as water level had reduced further.
"Zesco is yet to present the current status on Kariba to Cabinet and I cannot make an immediate assessment of how consumers will be load shed from now on.
"I will be in a position to make an informed statement on the matter after next week's Cabinet meeting as by then, the Ministry of Energy and Zesco would have given an update," he said.
Mr Kambwili said it was regrettable that the current situation at KNB was beyond human control.
"I have read in the newspapers and seen latest pictures of how water levels have dropped at Kariba North Bank. It is a regrettable situation but unfortunately it is beyond human control," he said.
Zesco will this month import an additional 140 MW of power from an independent gas producing firm in Mozambique bringing the total consignment of electricity imports from the neighbouring country to more than 400 MW.
The power utility has also made headway on medium and long term projects to improve distribution with the 120 MW Itezhi-tezhi hydro power project 87 per cent complete.
The first 60 MW of the project will be commissioned in December this year while the other 60 MW would be commissioned in January, 2016.
Maamba Collieries is also in the process of completing a 300 MW coal fired power plant which will be commissioned in two phases in the first quarter of next year.
The power utility will also install 300 MW of power in distributed solar plants starting next year while two million compact fluorescent lamps have been procured for distribution countrywide.
Zesco previously generated 800 MW from Kariba before the figure trickled down to 560 MW after the Zambezi River Authority (ZRA) rationed water supplied for generation owing to poor rainfall.
The power utility is now generation 305 MW from the station but this is being supplemented from other stations such as Kafue Gorge and Lunzua.
Meanwhile, energy expert, Andrew Kamanga has urged domestic consumers of electricity to minimise usage and conserve the commodity as the country grapples with a greater deficit than anticipated.
Mr Kamanga's observation is in the wake of concerns by Zesco that residential consumers were maximising power usage after load shedding hours defeating the whole purpose of power rationing.
Mr Kamanga said in an interview yesterday that domestic consumers should restrict the use of electricity to only essential requirements so that Zesco distributes the available commodity equitably.
"Unfortunately there is nothing much that can be done now to change the situation and people must adhere to the reality that the country is in a power deficit.
"We are at a critical stage and as consumers we need to engage in energy conservation with the use of alternatives such as LPG gas to mitigate the effects of the current deficit," he said.
In a related development, Zambia Consumer Association (ZACA) has called on Zesco to increase consumer awareness on the urgency to conserve hydro generated electricity.
ZACA information and publicity secretary Juba Sakala said in a separate interview that Zesco should engage Government on the need to waive tax on alternative sources of energy.
Mr Sakala said it was difficult for consumers to invest in alternative sources of energy due to the tax implications involved.
timesofzambia