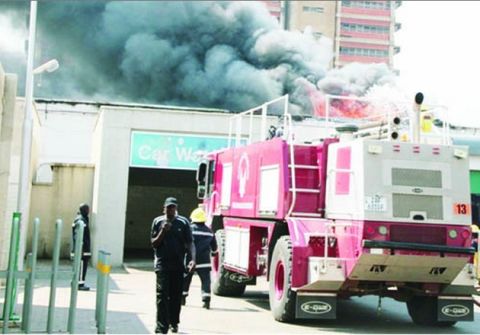 TWO firefighters yesterday sustained injuries after a wall collapsed on them while putting out a fire at Fashion Emporium Limited on Blantyre Road in Kitwe's second class industrial area.
Fashion Emporium is a retail and wholesale shop which stocks a variety of beauty products and cooking oil.
Kitwe acting chief fire officer Gilbert Nyimbiri said in an interview yesterday the Kitwe Fire Brigade received a report of the fire at Fashion Emporium Limited around 06:53  hours through a call on an  emergency line 993.
He said the two were taken to Kitwe Central Hospital for treatment.
The owners of the shop were reportedly attending a wedding in Lusaka.
By press time, a team of firefighters was trying to put out the fire that caused extensive damaged  to the building.
Daily Mail