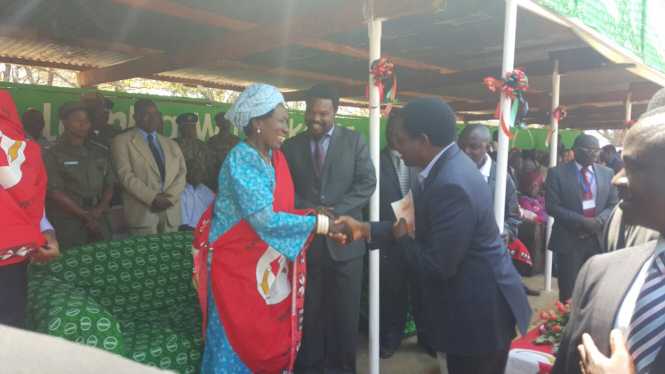 "YOO!, GAWA!"
We are honoured to have been invited as guests and joined the multitudes for this year's annual Kulamba Traditional Ceremony at Paramount Chief Kalonga Gawa Undi of the Chewa speaking people of Eastern Zambia, Malawi and Mozambique.
It was such a unifying event as I was accompanied with our Vice-President Dr. Canisius Banda, and interacted with senior government officials such as Republican Vice-President Hon. Inonge Wina, Former President Rupiah Banda, Finance Minister Hon. Alexander Chikwanda, other government ministers, MMD and PF MPs, their excellencies Ambassadors and High Commissioners, Chewa Chiefs and other traditional leaders from all parts of the country.
What a wonderful and humbling reception from our fellow citizens in this part of the country.