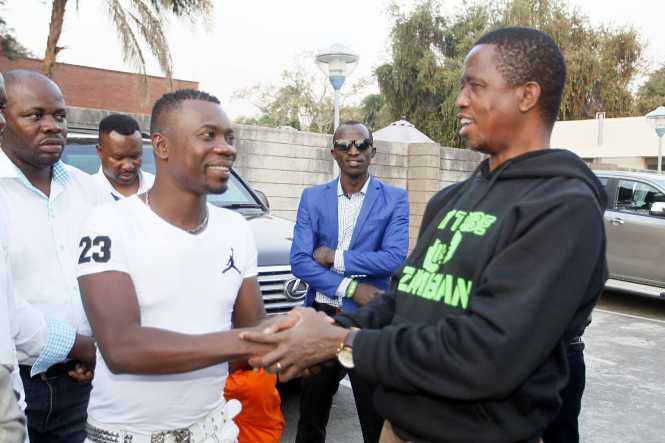 President Edgar Lungu has left for Namibia to officiate at that country's Heroes National day that falls tomorrow.
The Presidential challenger jet left Kenneth Kaunda International Airport at 15:25this afternoon.
The President told journalists before departure that he is expected back in the country tomorrow.
ZNBC's Jeff Banda reports from Namibia that President Lungu will be officiating at the Namibian Heroes day at the invitation of his counterpart President Hage Geinggob..
According to a programme released by Zambia's High Commissioner to Namibia Sylvia Chalikosa, the President is this evening expected to attend a state dinner that has been organized in his honour.
Ms. Chalikosa said the mission is grateful for the invitation extended to the Zambian Head of State.
August 26th, is celebrated by Namibians to mark the death of the country's heroes in the freedom struggle.