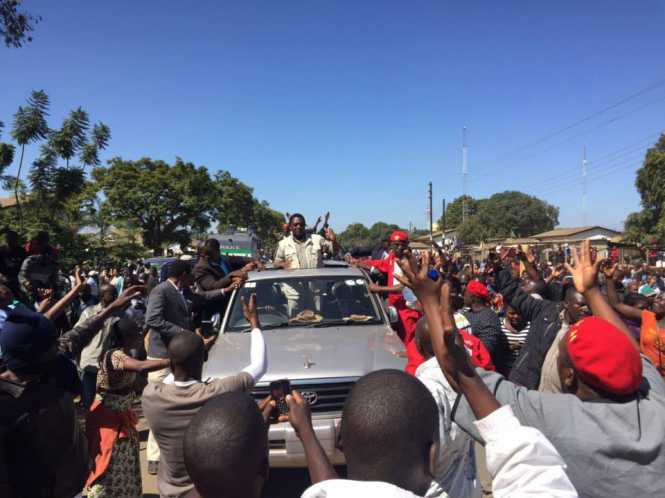 DIVISIONS have rocked the rank and file of the opposition United Party for National Development (UPND) structures in Lubansenshi following intentions by the opposition party to adopt former member of Parliament (MP) Patrick Mucheleka to re-contest the seat in the September 24 parliamentary by-election.
UPND sources have revealed that Mr Mucheleka is expected to join the opposition political party and be adopted to contest the Lubansenshi parliamentary seat.
UPND Lubansenshi district chairperson Maxwell Mwape revealed that there is confusion in the constituency because the founder members feel sidelined.
"He [Mr Mucheleka] has decided to use the people that he worked with during the 2011 campaigns while sidelining the party leadership in the area," Mr Mwape said.
He said during one of the meetings convened to strategise for the campaigns, one of Mr Mucheleka's supporters allegedly attempted to strip UPND officials of their positions.
"If he is going to take that route, he will not win because we know our organs and members. And we can easily sabotage his campaigns," he said.
And Mr Mwape, who walked out of the meeting to strategise for the parliamentary by-election campaigns, said Mr Mucheleka's supporters allegedly removed him from the position he has held since 2001 and allegedly replaced him with the former Luwingu district commissioner Mwenya Mayengo.
And Patriotic Front (PF) Lubansenshi constituency youth chairman Edward Kabinga complained that Mr Mucheleka has allegedly been holding "illegal" campaign meetings in the area.
"It is unfair that Mr Mucheleka has continued to hold illegal meetings despite being warned by the authorities in the area," he said.
But Mr Mucheleka has alleged that the PF is feeling the "heat" of his competition in the September 24 parliamentary by-election.
Mr Mucheleka, however, declined to confirm or deny reports that he has applied to re-contest the seat on the UPND ticket.
"If the PF is feeling my heat, that's their problem," he said.
Zambia Daily Mail