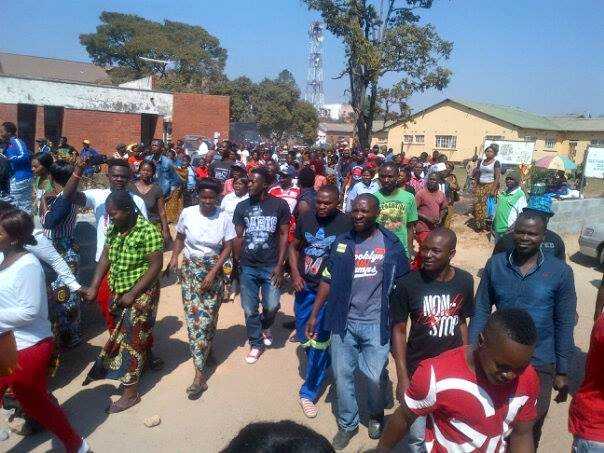 TWO suspected members of a notorious gang called jerabos on Tuesday appeared for mention in the Kitwe Magistrate's Court in a case in which they are charged with aggravated robbery.
Simeon Kalobo, 29, and Geoffrey Venda, 26, appeared before Kitwe Magistrate Chinunda Chiwawula.
Hundreds of Kitwe's Wusakile residents and jerabos thronged the Kitwe Magistrate's Court premises in a bid to have a glimpse of Kalobo and Venda.
Particulars of the offence are that Kalobo and Venda on August 10 this year in Kitwe, jointly and whilst acting together with others and whilst armed with an offensive weapon, stole K7,000 cash from Terry Kayamba.
Magistrate Chiwawula adjourned the case to August 26, 2015 for mention as the State awaits instructions from the Director of Public Prosecutions to commit the accused to the High Court for trial.