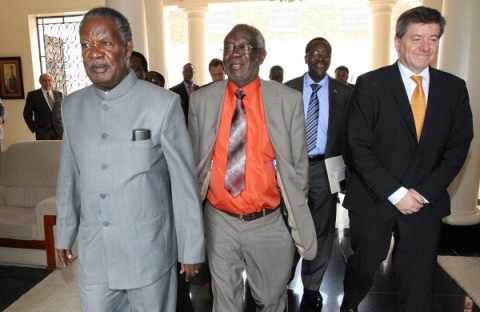 National Revolution Party President Cosmo Mumba has charged that some Members of Parliament in the ruling Patriotic Front are working against President Edgar Lungu so that he can fail.
Dr Mumba has since advised President Lungu to immediately deal with the Members of Parliament who are against his leadership.
He says some PF Members of Parliament aware that they will not be adopted for next year's general election and are only waiting for the dissolution of Parliament before they cross over to the opposition.
He says the PF intelligence wing should ensure that they identify these Members of Parliament.
Dr. Mumba states that the behavior of the MPs allegedly working with the cartel does not befit that of senior party officials.
Meanwhile Dr. Mumba has also advised president Lungu to fire Labour Minister Fackson Shamenda in national interest.
Dr. Mumba has since suggested that Mr. Shamenda be replaced with information minister Chishimba Kambwili.
He says Mr. Shamenda has failed to run the ministry as evidenced by the increase in the number of Zambian workers being mistreated by their foreign employers as reported in the media.
Dr. Mumba has also noted that the Minister has failed to fully implement the minimum wage with certain companies having not implemented the minimum wage.
He states that the Labour Minister has become a shadow of himself hence the need for the president to fire him with immediate effect.
QFM NEWS