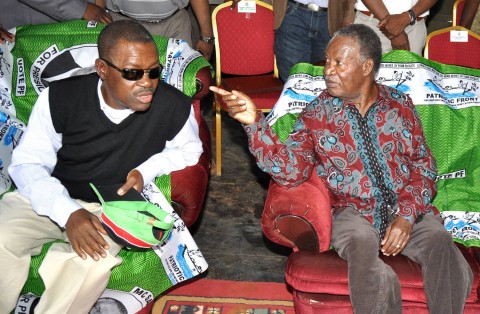 Rainbow Party Leader Wynter Kabimba has been asked to apologize to the Zambian people for his role in the issuance of the Euro Bonds instead of the blaming everything on PF Government when he once served in the same government.
Foundation for Democratic Process (FODEP) Executive Director Macdonald Chipenzi says it is important that Mr. Kabimba apologizes to the Zambian people for being part of the party he says has destroyed the economy of the country.
Rainbow Party President Wynter Kabimba
Wynter Kabimba
Mr. Chipenzi wonders how the Zambian economy has been destroyed when Mr Kabimba himself left the party some months ago.
Mr. Chipenzi says the PF under the leadership of President Lungu and during the time Mr.Kabimba was still in the party are the same except that the violence of using Pangas has reduced.
He says it is unfortunate for the Former Justice Minister and PF Secretary General who once acted as President, is blaming the party where he once held a senior position and pushed for unpopular decisions against the citizens in parliament.
Mr. Chipenzi says the Rainbow Party Leader must blame himself for the Eurobonds the country has continued to issue because he never acted when he was still in government.
QFM