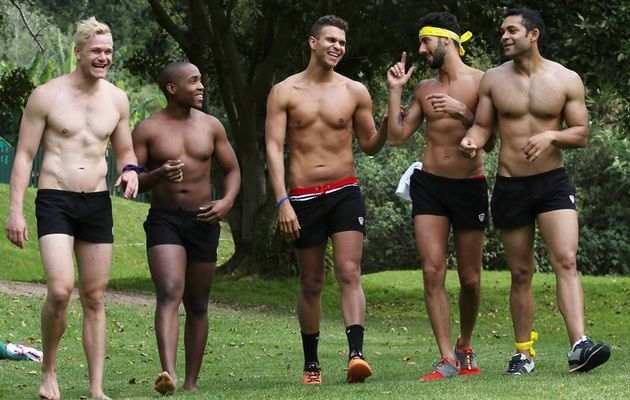 CHRISTIAN councils and trade unions in the region have refused to adopt a communique enshrining rights of lesbians, gays, transgender and intersex (LGBTI) communities at the end of the 11th civil society forum (CSF) here.
And the SADC Council of Non-Governmental Organisations (SADC-CNGO), who are championing the rights of LGBTIs, have threatened to pull out of the alliance of civil societies if their colleagues continue to refuse to accept "LGBTI rights" as human rights.
The CSF is convened by regional apex alliance comprising the Fellowship of Christian Councils in Southern Africa (FOCCISA), Southern Africa Trade Unions Co-ordinating Council (SATUCC) and the SADC-CNGO.
SADC-CNGO is pushing for the decriminalisation of LGBTI activities and their protection against violence, but its alliance partners FOCCISA and SATUCC are strongly opposed to the agenda.
There was tension and tempers flared during the closing ceremony on Friday at Ave Maria Pastoral Centre when trade unions and Christian councils discovered that SADC-CNGO had pushed in a pro-LGBTI paragraph in the communique.
The SADC-CNGO delegation, led by its executive director Boichoko Dithlake, was forced to walk out of the closing ceremony for a caucus when Christian councils and trade unions refused to adopt the communique with the controversial paragraph.
In the eruption of emotions, Mr Dithlake was forced to step down from chairing the session because those opposed to homosexuality felt he was partial as his organisation had already taken a position on the matter.
SATUCC and its executive secretary Austin Muneku were quite vocal during the verbal exchange and accused SADC-CNGO of imposing a matter on which they did not reach consensus.
The controversial paragraph in the communique reads: "We remain committed to opposing violence and discrimination against any person, particularly on the grounds of sexual orientation, and resolve to engage with our specific sectors, countries and social cultural context on the rights of the lesbians, gays, bisexual, transgender and intersex communities, within a framework of indivisible human rights, tolerance and respect."
Mr Muneku said the paragraph needed to be removed from the communique in totality. Attempts by SADC-CNGO to amend the sentence by removing the LGBTI wording and only leaving the word "sexual orientation" were also turned down.
After their caucus, SADC-CNGO agreed to drop the controversial paragraph, but said they will reconsider their membership to the alliance if they do not reach an agreement over the matter by October this year.
Mr said Dithlake argued that human rights are indivisible and no one sector of the community should be denied enjoyment of rights.
"We will go back to our constituencies in the 15 member states and then come and report to the apex membership by the end of October. If by the end of October, there is no agreement, then we will consider reviewing our relationship with the apex," Mr Dithlake said.
In an interview later, Minonk said SATUCC had no mandate from its membership to back homosexuality.
"As a constituency, we have not gotten any mandate to deal with that issue because it has not come under discussion by affiliates. I can't commit myself to say we will table it as we go back because our affiliates dictate what we prioritise. If it comes as a priority for them, we will take it up.
Sheila Mohamed Africa co-ordinator for the International Gay and Lesbian Human Rights Commission was saddened that SATUCC and FOCCISA had blocked any mention of LGBTI in the communique.
Zambia Daily Mail