Zambia is not an expensive tourist destination this has been revealed by a French Tour company that just returned from Zambia on a familiarisation tour.
This came to light when Mr. Bonnis Sébastien who is the Tourism Product Manager in charge of Asia – East Africa & Southern – Indian Ocean – South & Central America – Caribbean for Eurowings Groupe Talwyne a travel and tour company in France paid a courtesy on Zambia's Ambassador to France His Excellency Amb. Humphrey Chilu Chibanda at the Zambia embassy in Paris.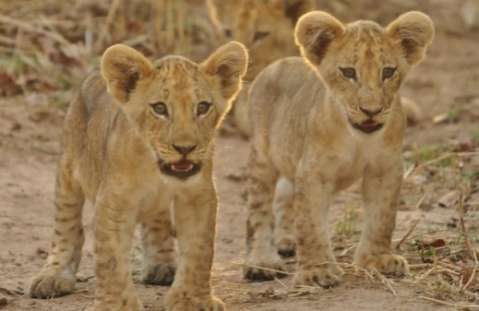 Mr. Bonnis was part of the European travel agents that travelled to Zambia on a 7 day familiarisation tour in May 2015, at the invitation and sponsorship of Zambia Tourism Board in partnership with Ethiopian Airlines.
The itinerary included Lusaka city, South Luangwa National Park and Livingstone. Mr. Bonnis informed the Ambassador that before travelling to Zambia he had a different picture of Zambia as a tourist destination for the Europeans.
However, Mr. Bonnis said he was amazed at the tourism development in Zambia. He said his experience in Zambia is something he will never forget. He said his experience in South Luangwa is one he shall forever cherish in his life of travel.
He informed Ambassador Chibanda that he was surprised at the abundance of wildlife in South Lungwa National Park, he said though he has never been to other parks in Africa, other travel agents that travelled with him on this tour, some of whom have had a chance to visit other parks in Africa confessed that South Luangwa is one of the greatest wildlife sanctuaries in the world.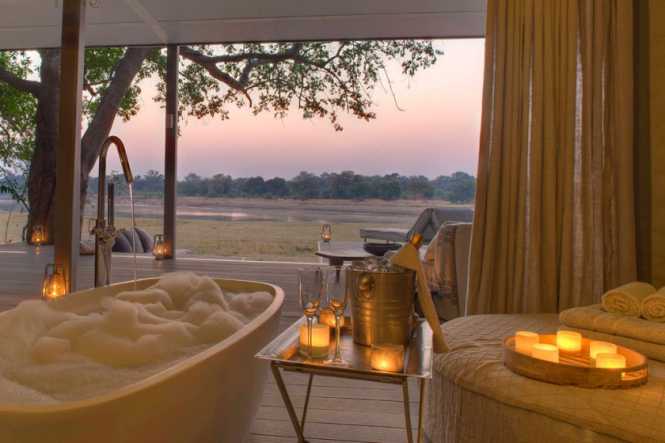 The concentration of animals around the Luangwa National Park, and its lagoons, is among the most concentrated they have ever seen. "Imagine we were able to see all the African big Five with 2 hours of our first tour of the park I don't know if lucky was on our side that day but I think it was just amazing". Said Mr. Bonnis
Mr. Bonnis told Ambassador Chibanda that he was very glad to have been exposed to all the tourism products in the destinations that they visited in Zambia and for having been given a chance to sample various accommodation facilities that Zambia offers from five star hotels to safari camps.
He said Zambia, just like any other competitor destination in southern Africa is not expensive. "I had a chance to collect the rates for accommodation and tour activities and since coming back I have been making comparisons and I can confidently say Zambia is not an expensive destination tourist compared to other destinations in the region".
On Lusaka Mr. Bonnis said he was amused at how fast the capital city of Zambia is developing which is a good for city tourism. He said Livingstone is truly the tourist capital of Zambia as one can find and do all tour activities in place, it is an amazing tourist destination within Zambia.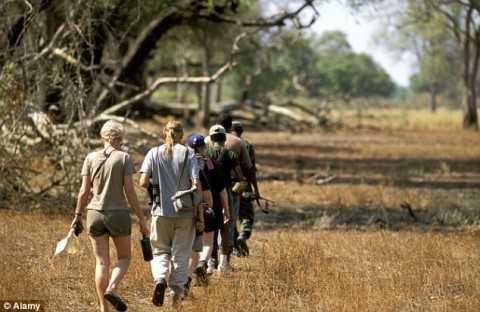 The Helicopter flights and the cruise on the Zambezi River are just some of the best activities in Livingstone that Mr. Bonnis sampled. He said a visit to the Victoria Falls one of the 7 natural wonders of the world is a must be on the list for any for any tourist visiting Southern Africa. On the Zambian people Mr. Bonnis said he had never imagined that Zambians could be so friendly the Zambian people where ever we went were so nice and willing to sell the country from waiter's, tour guides to managers and tourism officials that we met.
Mr. Bonnis told Ambassador Chibanda that he has already started planning on a tour for himself and his colleagues back to Zambia.
Nevertheless, Mr. Bonnis called on Ambassador Chibanda to do more marketing activities to make Zambia known in France. "Your Excellency, you have an amazing country and you have a lot to offer to the French market. The only problem is that Zambia is not yet competitive in France as a tourist destination of choice.
You need to do more marketing activities to make the French population know what Zambia offers." Said Mr. Bonnis. He also bemoaned the lucky of a direct flight from Europe into Zambia.
In response His Excellency Ambassador Chibanda thanked Mr. Bonnis for having taken time off his busy schedule to come and share with him his experience of Zambia as a tourist destination. Ambassador Chibanda called on Mr. Bonnis to continue helping the Zambian Embassy in Paris and Zambia Tourism Board in the marketing efforts to make Zambia a tourism destination of choice for the French market.
Issued by: Percy Mabvuto Ngwira (Mr.)
First Secretary – Tourism / Zambia's Liaison Officer to UNWTO
Paris, France