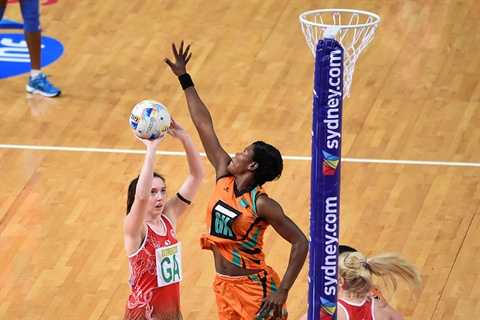 The Zambia Sports Fans Association (ZSFA) is disappointed with the national team's early exit at the on-going World Netball Championship in Australia.
ZSFA Patron Pastor Peter Makembo attributed the team's poor performance to the untimely changes made to the technical bench prior to the team's departure for the tournament.
Makembo said the technical bench which qualified the team to the world cup and guided it in the preparatory stages should have been maintained.
He has since asked the Netball Association of Zambia to give a detailed report on the team's poor performance and the untimely dismissal of the former technical bench
In a telephone interview with ZANIS sports in Lusaka today, Makembo said his association had a lot of faith in the team to progress further in the tournament.
Makembo said the national netball team's early exit should be an eye opener to other sports associations never to interfere with the running of the teams or make unplanned changes to the technical bench.
He has meanwhile praised the team for making a second appearance at the world netball championship adding that the outing was a good exposure for the players to market themselves.
Zambia failed to record any victory after losing all the four games to Uganda, Australia, Fiji and Trinidad.
Meanwhile, Makembo has implored soccer fans to rally behind the senior national team as they take on Kenya in the Africa cup qualifier match in Nairobi next month.